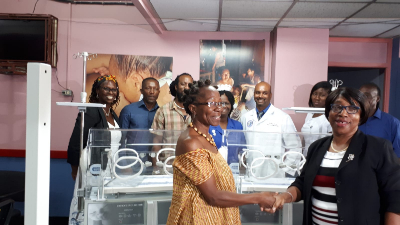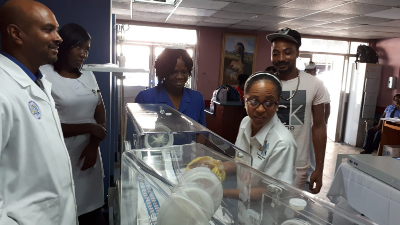 RJH representatives Joan Lindsay and Rohan Brown were delighted to hand over five much-needed new incubators to the Victoria Jubilee Hospital in Kingston on 22nd February. We had been raising money for these for several years and the hospital was over the moon to receive them along with some other helpful equipment.
We had planned to raise money for six incubators but decided not to wait any longer but to deliver the ones we had already ordered.
Dr Wylie, CEO of Victoria Jubilee's sister-hospital KPH said, "Thank you for your time and efforts to help the hospital".
Read more, including Jamaican media coverage, on our project page for the hospital.