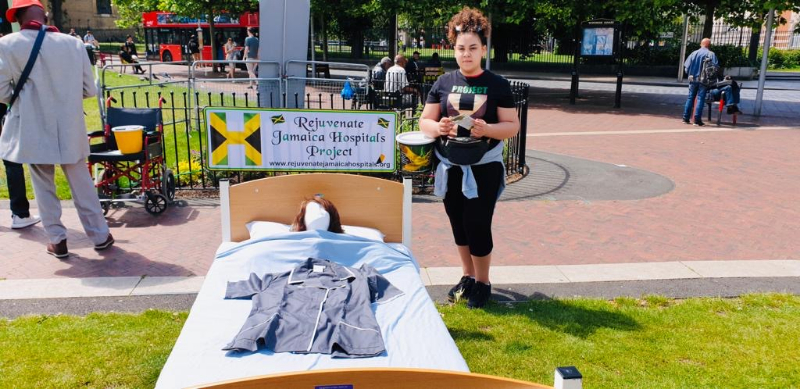 RJH held its first ever "bed push" today, raising money to complete the refurbishment of the mother and baby unit at Lionel Town Hospital, Clarendon.
Starting at 10am from Thornton Heath Tesco, where the bed made its first appearance outside Tesco, bed made its way by various means through to Brixton,, finishing at the Ritzy cinema. Here are some photos of the mighty effort on behalf of mums and babies in Jamaica!! (The team might have been helped by the patient in the bed looking a little thin)!!
By the end of the day the team had raised £581 for the L:ionel Town project (thanks to everyone who gave).